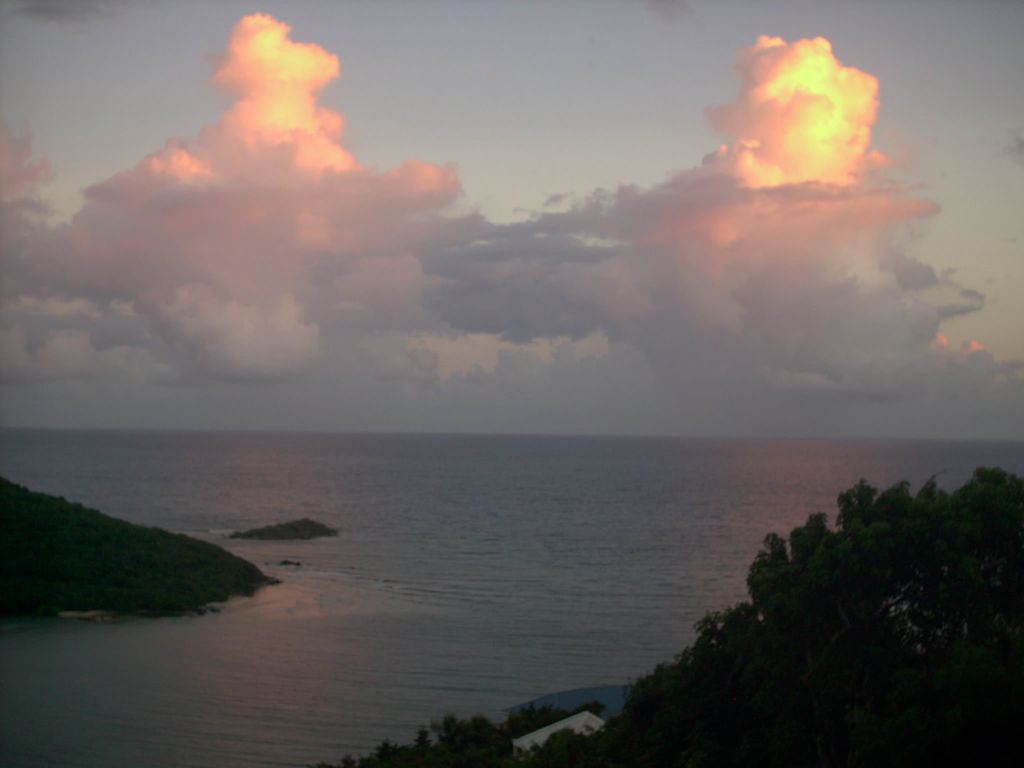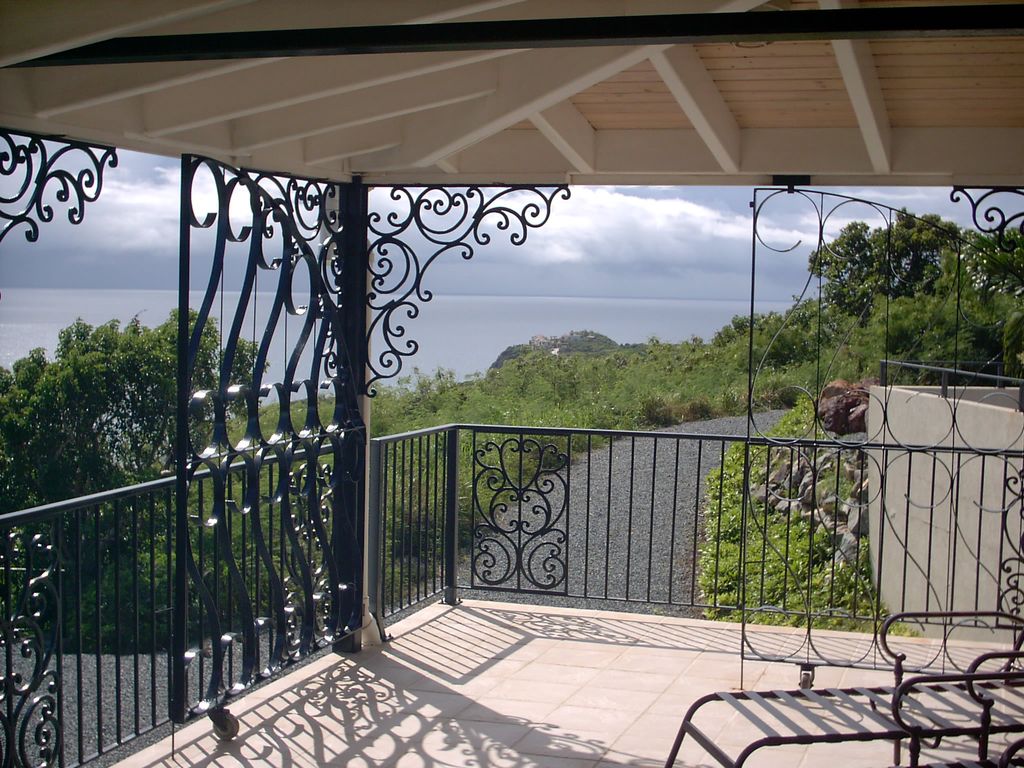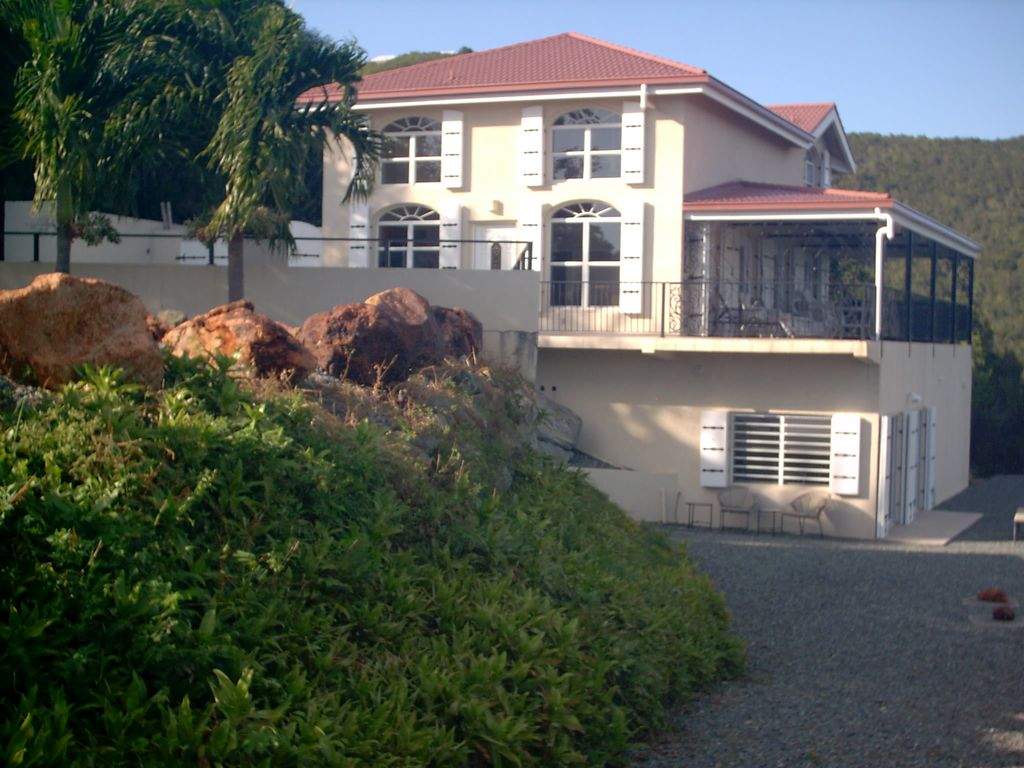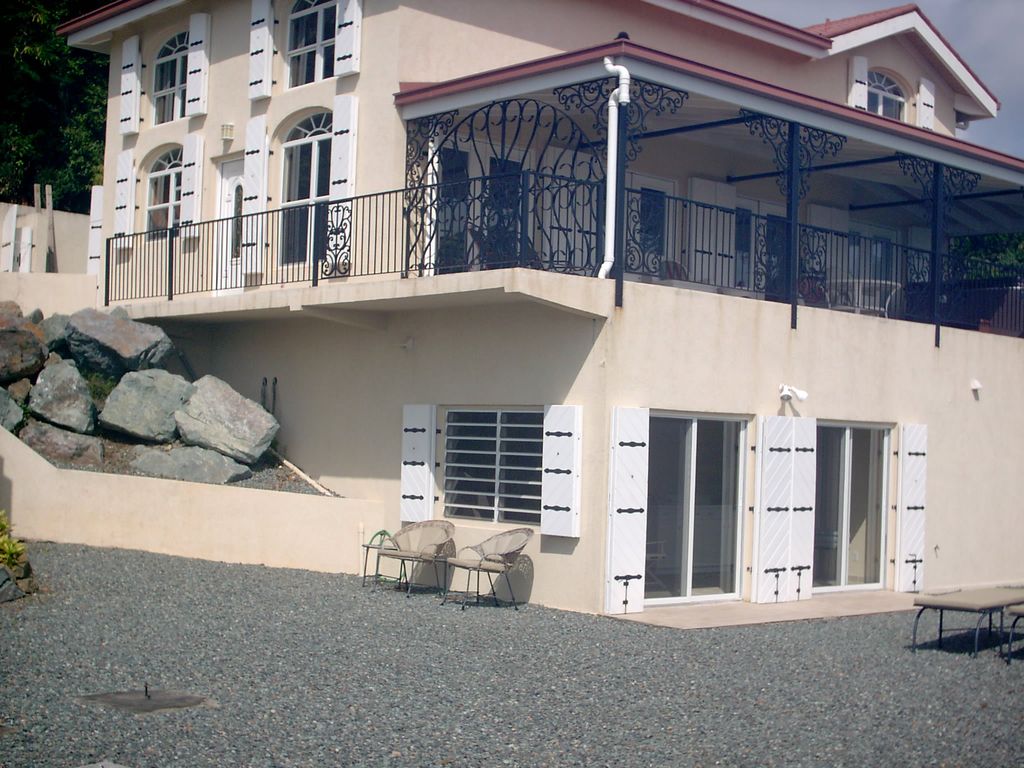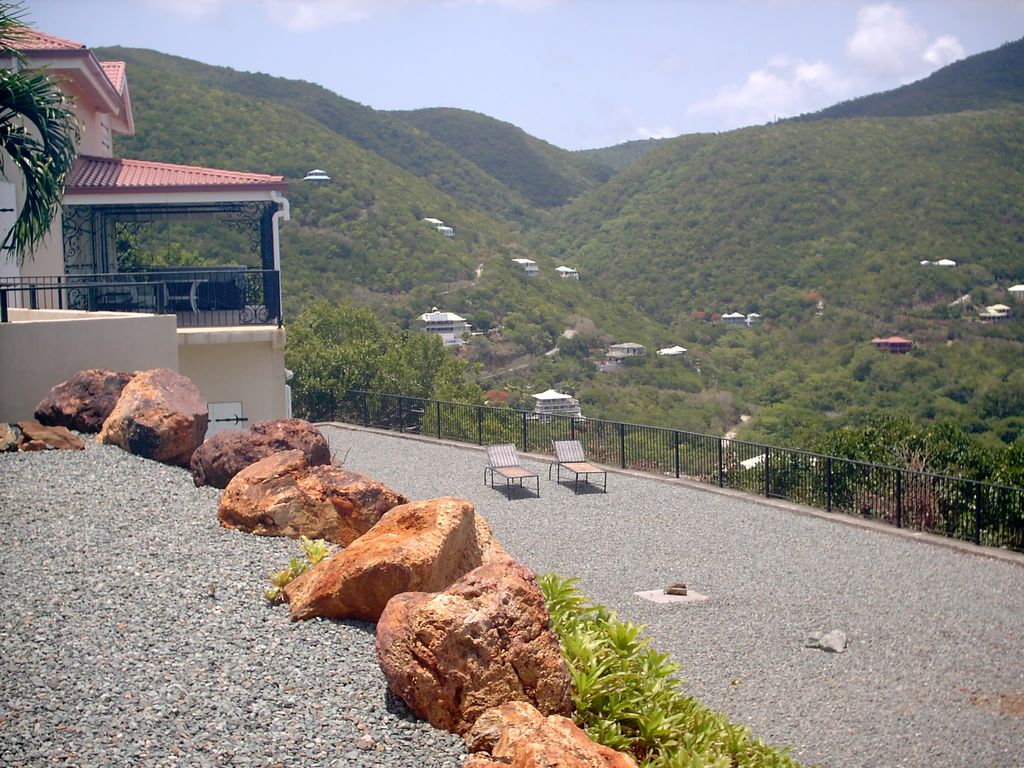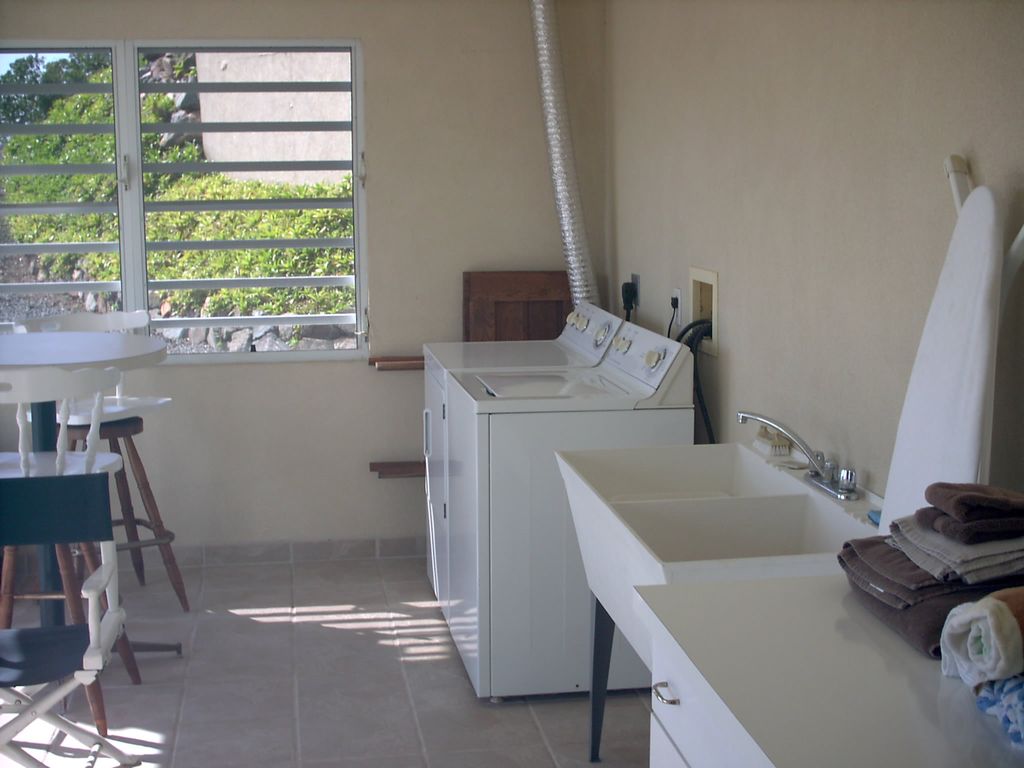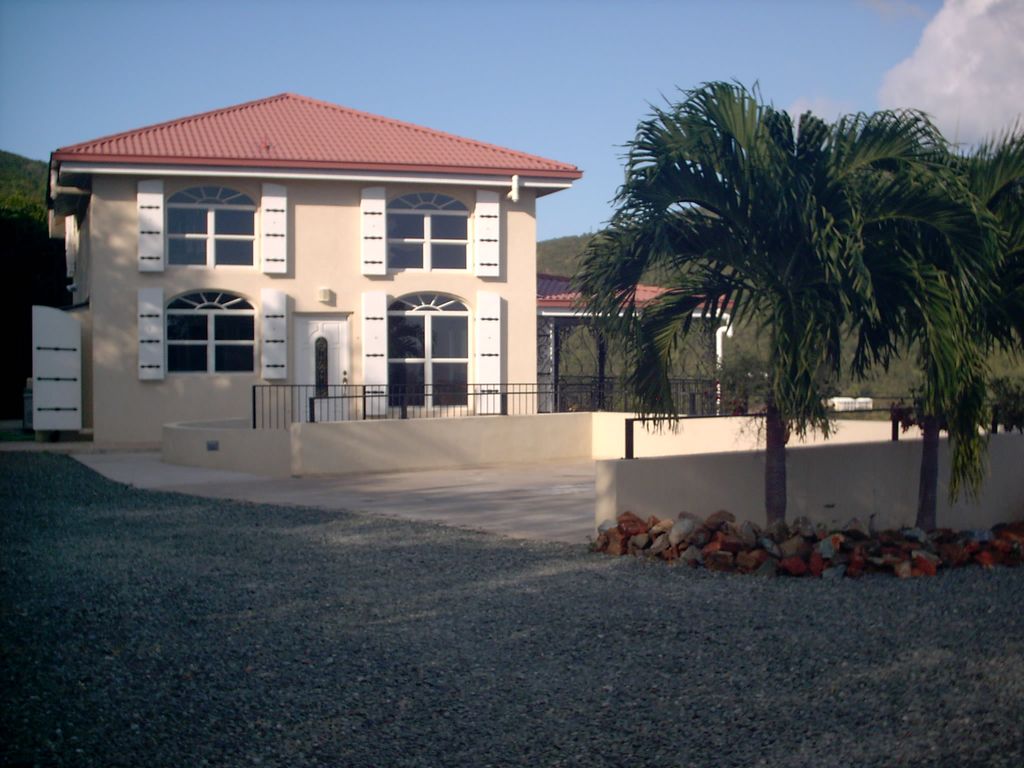 Christy Ann is the most affordable Property on Pt. Rendezvous.
It boosts an exceptional value with air conditioning, a large spa and endless views! It is perfect for one couple, a small family or even two couples. The great room boasts a 20 ft high vaulted, varnished Cypress ceiling with the master bedroom off the main floor, joined to an upper sleeping level and a lower level laundry and full bath connected by an ornate spiral staircase.
This cozy home has two flat screen TV's, one in the living room and the other in the main level master bedroom suite; perfect for late night movies. Have dinner On the spacious, covered deck while listening to the sound of the surf. a large Jacuzzi spa stands ready to soothe tired muscles, while you gaze at evening stars in a spectacular setting.
The Rendezvous Bay area begins east of Chocolate Hole and is a 10 minute drive from the Cruz Bay ferry dock. It continues across Fish Bay and beyond to remote Reef Bay. The VI National Park borders this entire region from the north and the east. Hillside vacation villas dot the landscape, with gorgeous views of quiet bays and manicured gardens. Trails lead to the 'hidden' beaches at Hart Bay, Monte Bay, Klein Bay, Fish Bay, and even the spectacular Reef Bay for beach combing, snorkeling, and exploration. Please note: One bedroom is a trundle bed in a loft, perfect for kids, young adults or a single. This is located on upper floor next to the 2nd bedroom.
Location: Rendezvous Bay
Max Persons: 6
Bedrooms: 2.5
Pool: Yes
Smoking: Outside Only
Rate (Low Season):
$325 per night (1-2)
$370 per night (3-4)
Rate (High Season):
$445 per night (1-2)
$500 per night (3-4)
Thanksgiving:
$2870 per week (1-4)
$410 additional nights
Christmas/New Year's:
$3920 per week (1-4)
$560 additional nights
Low Season Dates 2019: 4/14/2019 to 12/18/2019
Thanksgiving 2019: 11/23/2019 to 11/30/2019
Christmas and New Years 2020: 12/18/2019 to 1/4/2020
High Season Dates 2020: 12/18/2019-4/18/2020
Low Season Dates 2020: 4/19/2020 to 12/16/2020
Availability Inquiry
PLEASE BE AWARE THAT ST. JOHN ULTIMATE VILLAS NEVER REQUESTS PAYMENTS BY WIRE TRANSFER OR ONLINE CREDIT CARD TRANSACTIONS. IF YOU ARE SOLICITED BY ANYONE FOR ANY OF OUR PROPERTIES AND THEY ARE REQUESTING WIRE TRANSFERS OR ONLINE PAYMENTS, PLEASE CALL US IMMEDIATELY.
Rates are based on cash prices
Deposits Vary according to Villa
Children over 6 years of age are welcome
An additional charge of $25/guest/night will be charged for each guest in excess of 4 to a maximum of 6 guests
A cleaning fee of $300 may be required for approved stays of less than the posted minimum nights stay requirements
Rates do not include 12.5% hotel tax or 4.5% service charge
Bedrooms include: King size beds (1) Queen size Beds (1)Twin or Single Beds (1)This trundle twin bed pulls out into two twin beds.
No discounts for non-working internet
No discounts for non-working generators
No discounts for non-working hot tubs/jacuzzis