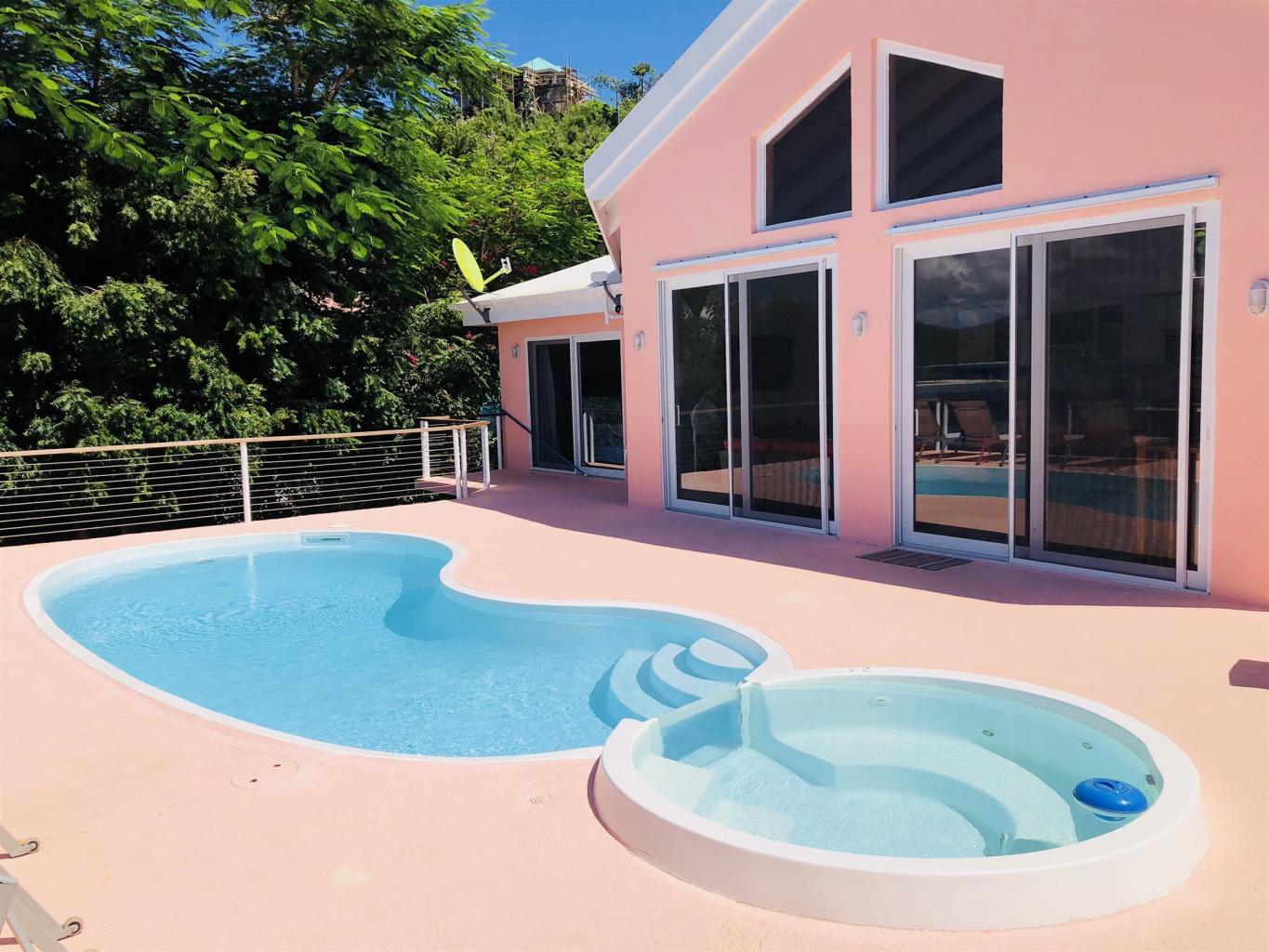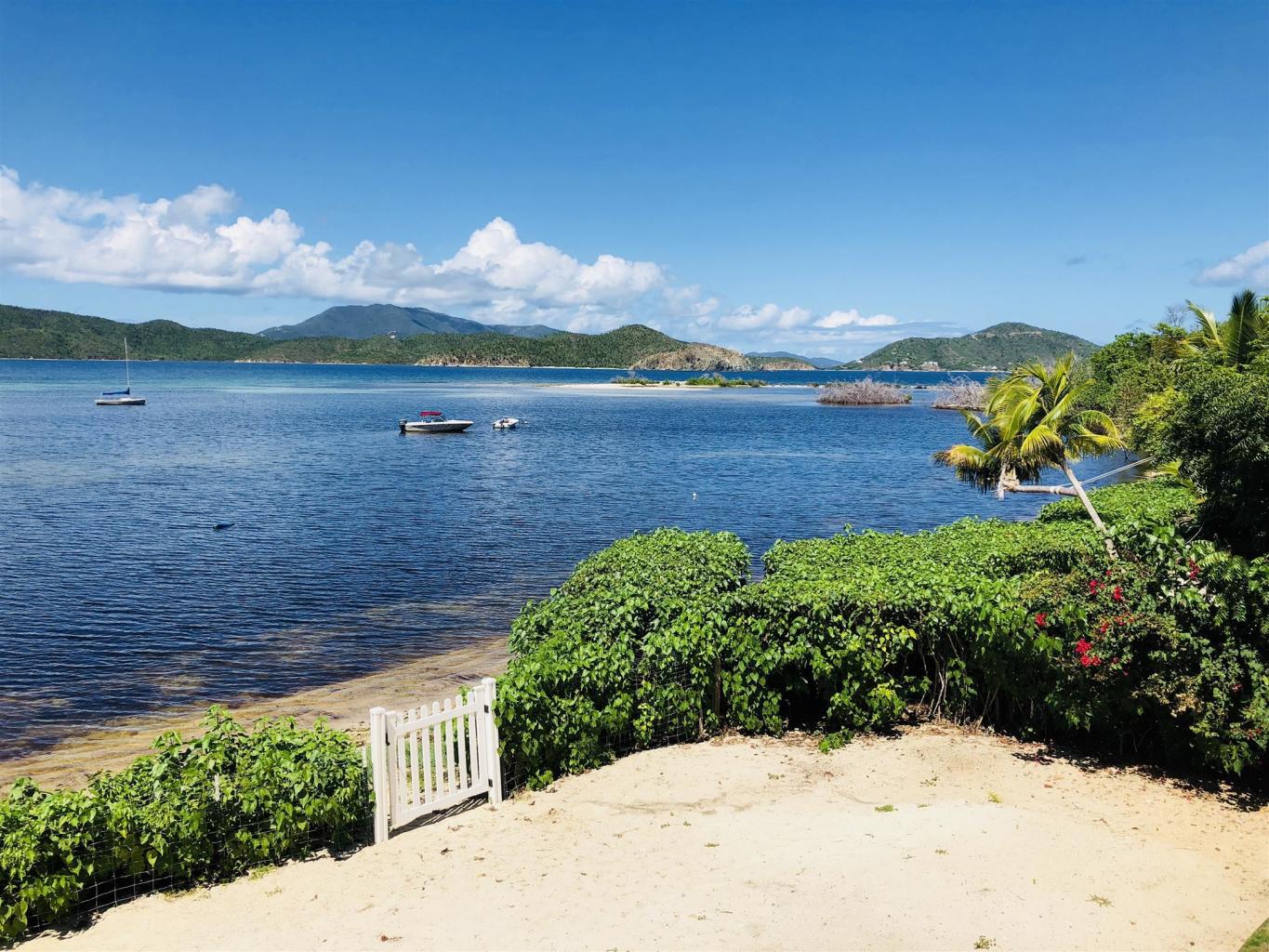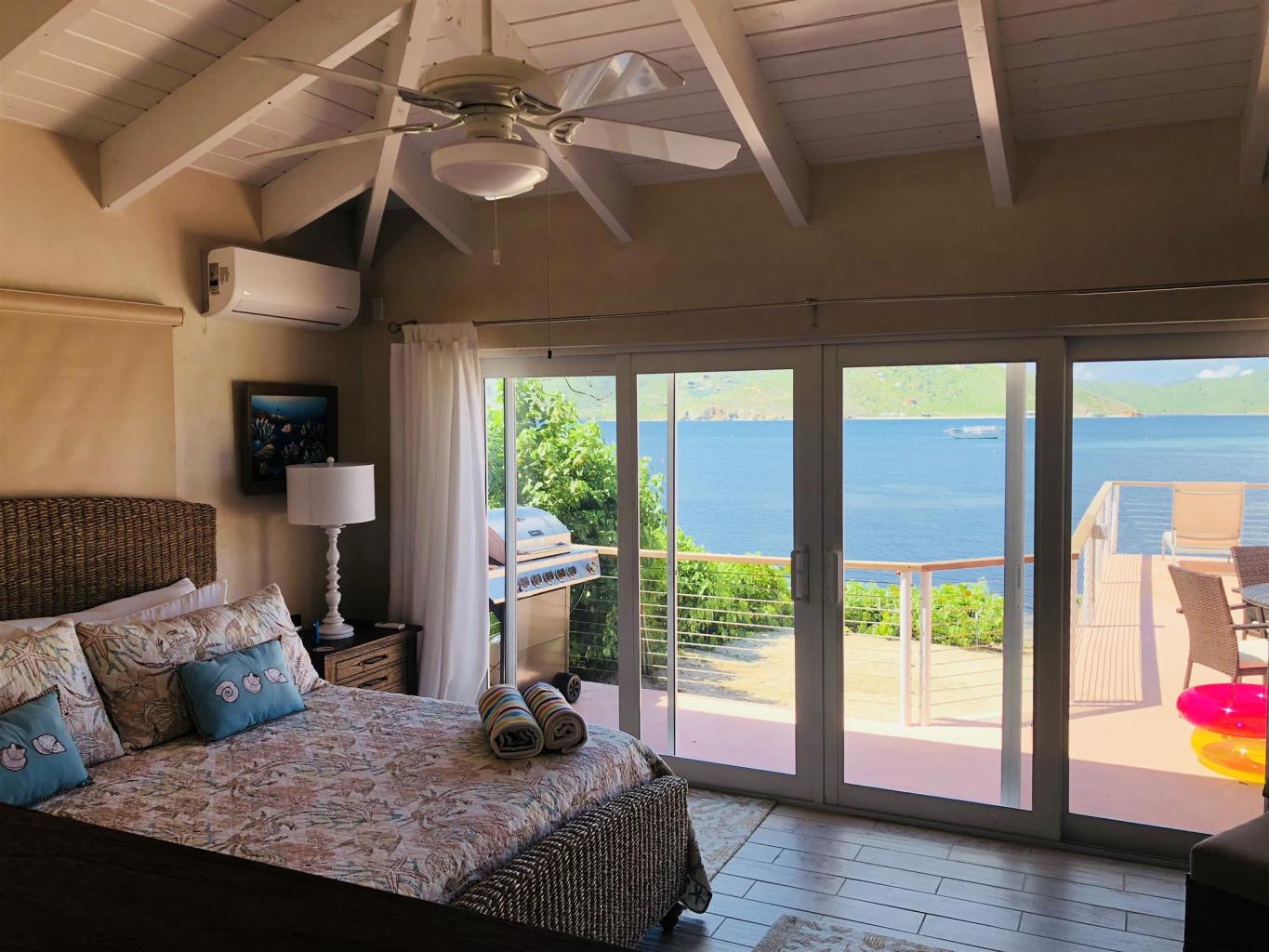 Rainbow Beach House in Johnson Bay is a rare find. Its direct beachfront location makes this the ideal vacation villa for sun and fun. With a pool and spa overlooking a white sand volleyball court, enjoy a private Caribbean beach experience all to yourself.
Stand up paddle board or kayak right from your private villa. Rainbow Beach House has four air conditioned bedrooms and four bathrooms. The huge bright great room has large windows looking out onto the stunning bay. The modern decor offers an elegant and comfortable interior. The brand new modern kitchen provides all you need to prepare meals at home, or hire a private chef to truly relax and enjoy your vacation. Bedrooms are situated on either side of the great room so that couples enjoying their stay together enjoy maximum privacy. Indoor bedroom access makes this villa ideal for families with children.
Bedrooms 4
Beds: 4
Bed Description: 2 Kings, 2 Queens
Bathrooms: 4
Property Location: Coral Bay (beachfront)
Property Size: 2600+ sq ft
Pool: Yes
Pool Dimensions: 10 ft x 22 ft
Hot Tub: Yes
Air Conditioning: Yes, 4 bedrooms only
Children: Welcome
Wifi: Yes
Ipod Connectivity: Yes
Smoking: Outside Only
Low Season Rates
April 13, 2019 – Dec. 20, 2019
$2650/wk for 2 people
$3000/wk for 3 people
$3350/wk for 4 people
$3700/wk for 5 people
$4050/wk for 6 people
$4400/wk for 7 people
$4750/wk for 8 people
High Season Rates
Jan. 4, 2020 – April 10, 2020
$4865/wk for 2 people
$5145/wk for 3 people
$5425/wk for 4 people
$5705/wk for 5 people
$5985/wk for 6 people
$6265/wk for 7 people
$6545/wk for 8 people
Thanksgiving:
off season rates apply
Christmas/New Years:
(Dec 21, 2019 – Jan. 3, 2020)
$7854/wk per week for 2 -8 people
Availability Inquiry
PLEASE BE AWARE THAT ST. JOHN ULTIMATE VILLAS NEVER REQUESTS PAYMENTS BY WIRE TRANSFER OR ONLINE CREDIT CARD TRANSACTIONS. IF YOU ARE SOLICITED BY ANYONE FOR ANY OF OUR PROPERTIES AND THEY ARE REQUESTING WIRE TRANSFERS OR ONLINE PAYMENTS, PLEASE CALL US IMMEDIATELY.
Rates are based on cash prices and do not include a $500 security deposit
7 night minimum
Does not include Holiday weeks
Call for details on stays less than 7 nights
VI Hotel tax is 12.5%
Rates do not include 4.5% service charge
No discounts for non-working internet
No discounts for non-working generators
No discounts for non-working hot tubs/jacuzzis